Our services
Find more about our services for conference organisers.
Leiden Convention Bureau provides expert help in your quest to find the best conference location. We provide independent advice free of charge about for example, conference locations, hotel accommodations, and Professional Congress Organisers (PCOs). We have ideas and suggestions for social programmes that will leave a lasting impression. In addition, we can organise site-visits and help you in assembling and designing your bid book. In some cases, the municipality offers a welcome reception for your conference attendees. We provide promotional materials on Leiden and we have a database with beautifull images of the city which you can use, both of which will help you to motivate decision-makers to choose Leiden and to put together the most attractive conference information. 
Conference Brochure
"Leiden, conferences and business events" is the brochure you do not want to miss out on when organising conferences, symposia, meetings, fairs or events in Leiden. Beautiful photos, information on locations, and facts and figures will help you make that perfect choice for your event.
Conference Brochure
Pre-bid & Bid book creation

We can help you to make a pre-bid or bidbook for the international association to provide detailed information about the endless posibillities in the city, which is oftentimes necessary in the descicion making process of finding a conference destination. 

Site-visits

You are always welcome to view proposed conference venues. The Leiden Convention Bureau will organize a site-visit for you and your colleagues.

Promotional material

At the Leiden Convention Bureau, we have several ways in which we can help you support your event. 
Welcome Packages
Leiden Convention Bureau and Leiden2022 have joined forces as 'Leiden Convention City' to develop and enhance all the possibilities the city has to offer as a conference destination. Leiden Convention City has developed Leiden Welcome Packages: a variety of packages all filled with amazing, locally sourced items to welcome your conference delegates to Leiden, or to thank your key-note speaker or VIP guest. We have made a menu in which you can find all information concerning these packages. 
Welcome Packages
Financial Support
In the preparatory stages of the conference, the organiser has to deal with various aspects that must be paid for. As the registration fees will not be received until later, the organisers may not always be able to fund these initial expenses. The pre-financing scheme of the VGF can help to pay these costs. The Pre-Financing & Guarantee Fund (VGF) has been put into place to eliminate financial worries for confrence organisers.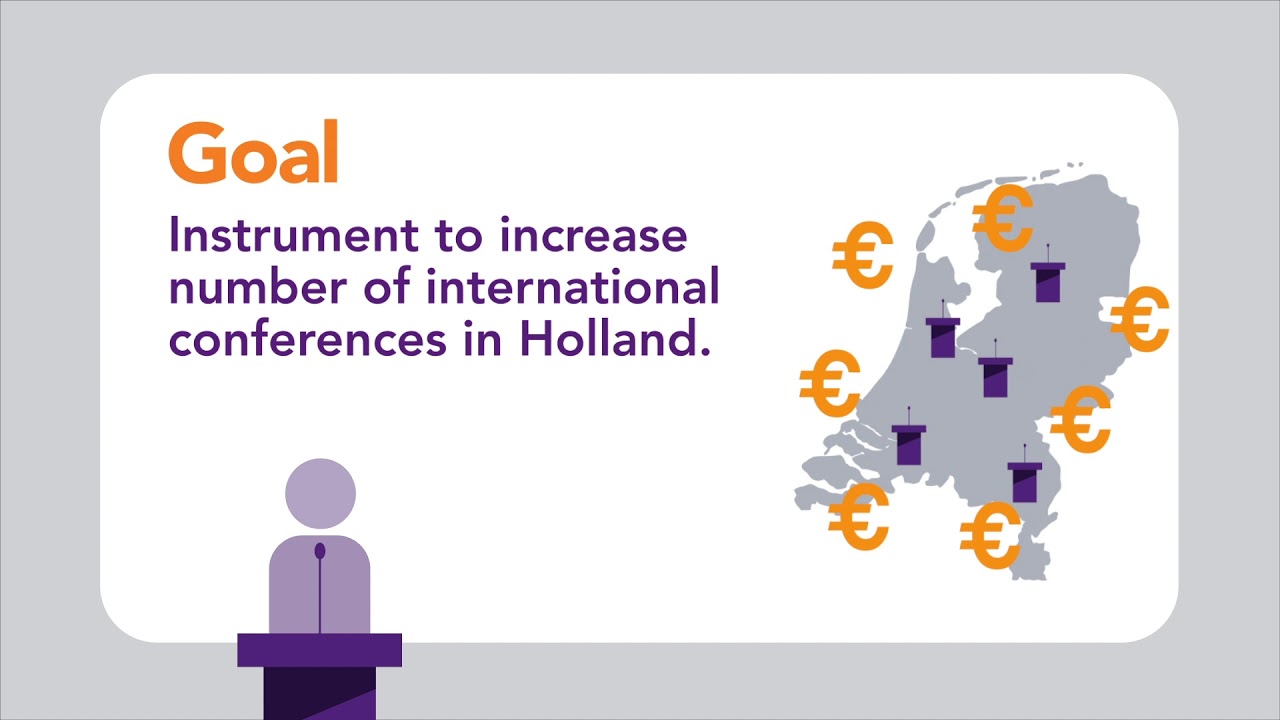 Footprint

The ecological footprint of conferences and meeting participants is determined to a considerable degree by the accessibility, the congress destination, the venue, catering, and the accommodation. Leiden has the edge because of its favourable location, both nationally and internationally.

Public & Personal Transportation

Leiden is a city in The Netherlands ideally situated between Amsterdam and The Hague, at only 12 kilometres from the shores of the North Sea. Leiden has a great connection to other major cities in the country, whether you are traveling by train, car or plane.

Walking & Cycling

The scale and compact layout of Leiden's city centre mean almost every location is within walking distance of each other. Bicycles can be rented from many locations, and with the urban cycling infrastructure it is easy to get to any destination in the city by bike.

Green Key

The majority of companies in Leiden have a so-called Green Key label. Green Key is a leading, global environmental certification group. Reduction of energy use, waste, emissions, and operational costs are monitored. In addition, programmes are provided to promote involvement by employees, clients and surrounding parties.

Catering

Caterers in Leiden have embraced the principles of sustainability. A lot of conference organisers choose vegetarian meals as the standard and meat, or fish is offered as an option. Waste is limited to a minimum and only local or Fair Trade ingredients are used. The result? Mouth-watering meals, surprising and locally grown.
Social & Cultural Programmes
Are you looking for a social or cultural programme for your conference or business event? Do you want to surprise your participants with a unique experience? There are various options that will inspire your conference participants, and experience first-hand why Leiden is the City of Discoveries! The cultural programme is brought to you in cooperation with Cultuurfonds Leiden, contact us for more information.